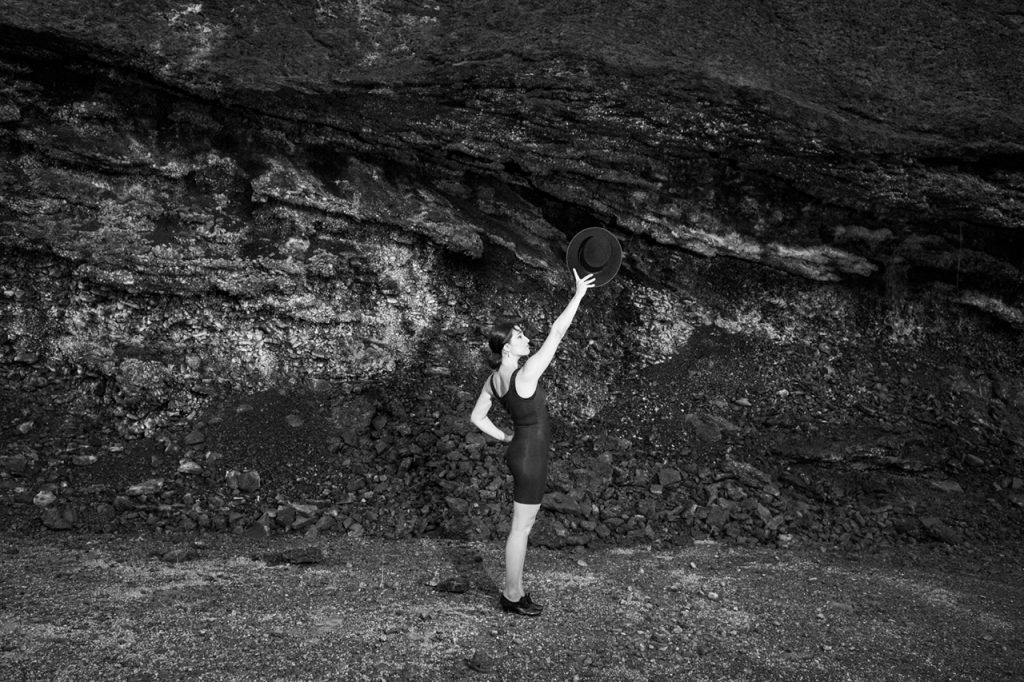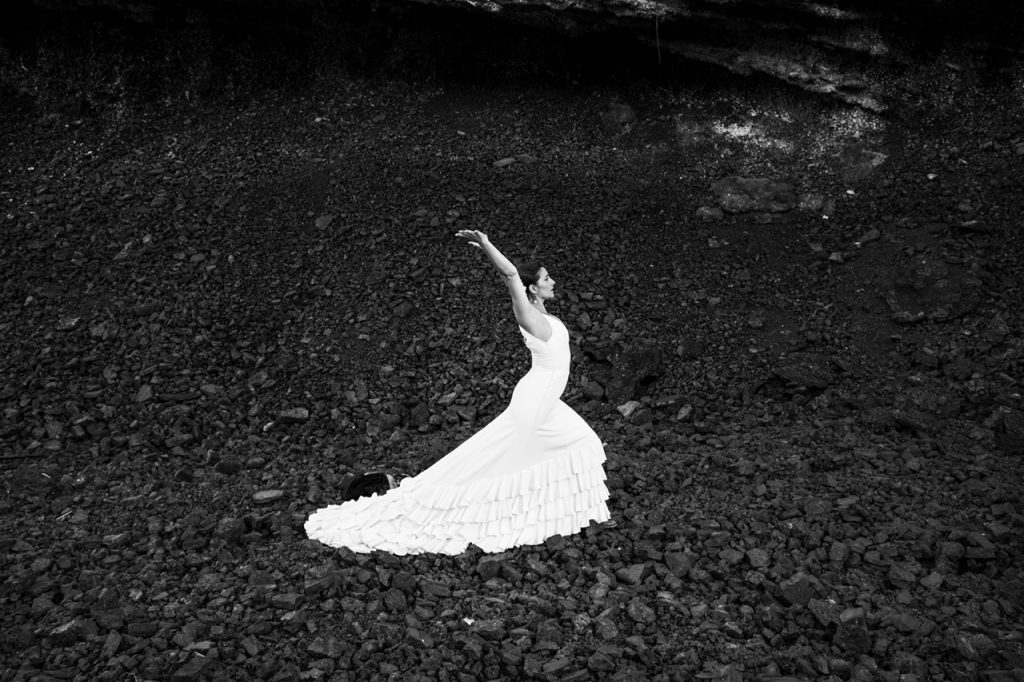 "Amo Cuchá"
 emerges as a natural evolution of the project 
"Del tirón"/"Urulario y Gabaldón" 
which was premiered at the 
Bienal de Sevilla in 2014. 
Featuring dancer Angeles Gabaldón, singer José Mendez and the trio Urulario dedicated to free music ,"Amo Cuchá"(Let´s listen)  is an encounter between flamenco and contemporary language through joint improvisation, where no structures are established in advance and there is no need to respect the usual hierarchy established between dance, singing and music. A show where the music is not there to accompany the dance or the singing but rather where the dance, the singing and the music relate to each other and develop spontaneously, enjoying an autonomy unusual in flamenco. An exciting new scenario for each of the artists, which demands constant negotiation and trust in their ability to interact spontaneously despite the differences in the forms of expression.
"Urulario brings us into a mineral cavity where water, wind, echo, vibrations, darkness and light interact. We spectators have no choice, we are immersed in a dreamlike space.
Once inside that space the dancer's willingness to dance will not go unnoticed. The determination to enter this natural cavity will comfort and urge the group onward. The dance school she belongs to has no intention of imposing on the accompaniment – in the terrain created by Urulario, that adjustability is a plus.
Like with the performers, the audience's hearing will be enhanced a thousand times. We're going to listen to how a flamenco gown, fan, hat or shawl actually sounds… in a cave. Ángeles Gabaldón goes nowhere without them.
The primitive cante is used as fire to take over the space. To make that mineral realm organic. The singing of José Méndez removes the damp from our bodies, dries us out, enables us to make those walls our very own.
That primitive singing without guitar is able to imbue the walls with the colours that have humanized so many spaces, hostile though appropriated. They are songs that allow us to gather in spaces beyond control. The Méndez family is a family of fishermen; they know the strength of cante on the dock among crates of fish; families who work the forge also know what we're talking about, the sagas wrought in the field… all were able to overcome with those songs places that were originally hostile. Ángeles's dance will begin to respond to that cultural component implied by the singing, departing from that first shamanic immersion accomplished in the cave offered by Urulario".
David Villarán